Update of the ages!
Firstly, Zem's GLF, since I know you all want to know. It ended up getting a 97 Impreza 2.2 awd conversion. Great swap really, ran like a Champ. Good power, probably a 15 second car and with the awd and rear 3.9 LSD, it'll go anywhere. Owner is going to ditch the hood scoop and digidash and fix up the insides. He's very happy with it, also on the USMB iirc.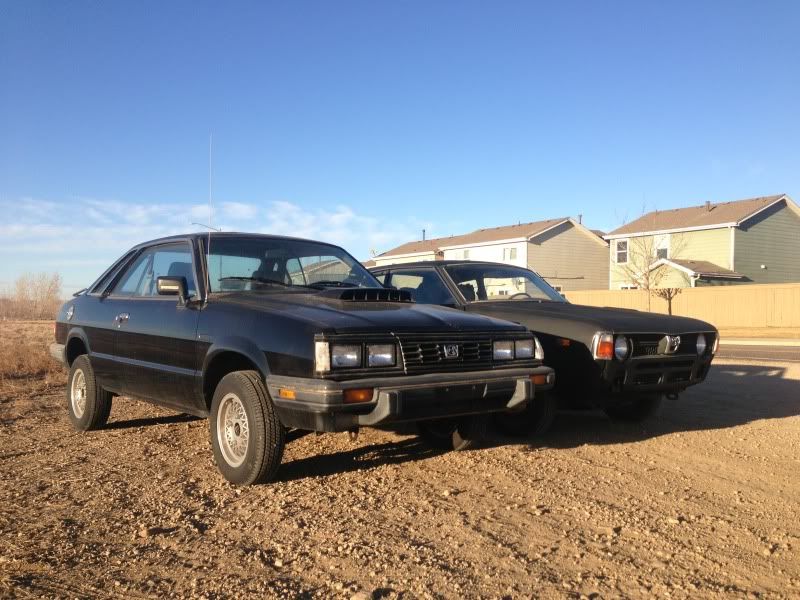 Now back to the turbo wagon of my death. I've decided it's going to be my winter car and it always makes me giggle when I drive it, but! It's a one wheel tire fire everywhere it goes. I want awd, but it's been so long since I've played here, I cannot remember what all it takes.
I got an XT-6 ft4wd sr box from Lord Frodo, but what else do I need. I know the 6 uses the ej style rear trans mount, but can I just swap the case ass and not need that? What about shift linkages and drive shaft?
Currently it is a stock pb 4wd box. Nothing fancy, and I hate the 3.7s (and think they zap the fun out of the car)
Thoughts? Help? I might try to do this Saturday if I don't need crossmembers and magic.